Foreword
Aerosols are minute particles suspended in the atmosphere and they exist everywhere in the universe. Their significant scientific and technological applications in diverse fields such as atmosphere and ocean science, agriculture, pollution, industry and medicine have been realized (much deeper) many fold in recent years. Aerosol research in India has begun way back in late 1970s around the MONsoon Experiment (MONEX-79). Subsequently, in order to keep pace with the developments all over the world, the Aerosol Science and Technology Association (IASTA) was launched in 1988 by scientists, technologists and entrepreneurs. Since then, all the premier Research Institutions and Universities of both Government and Private Sectors have advanced these activities and now pursuing the new challenges in the field. IASTA is a member of the prestigious International Aerosol Research Assembly (IARA) and has currently over 400 members spreading over scientific, medical, industrial and academic domains. It also has been providing an active liaison between its members in India and those of AAAR (USA), Aerosol Society (UK), GAeF (Germany), JAAST (Japan), NOSA (Norway), COSERA (France) and many more associations.

India being a tropical country, the convective motions and high-altitude thunderstorms, having large vertical wind velocities affects the altitude profiles of aerosols, trace gases and their precursors / bi-products. In recent years, one of the most targeted areas of aerosol science is its potential role in climate and climate change. A variety of studies, some of them for the first time in Asia, have been carried out by the members of IASTA family. Much work needs to be done to bring the field more matured. Some of the major research gaps and the requirements to bridge them include the following:
Long-term datasets from multi-site, multi-platform direct and remote sensing systems are essential for better quantification, identification of sources/sinks and modeling of the impacts of aerosols and gases on air pollution / quality, hydrological cycle, weather and climate.

Besides the stationary systems, new generation, superfine space-time resolution, mobile profilers need to be developed for multi-dimensional mapping of aerosols and gases in different environments. Data from such systems in network-mode will play a vital role in reducing uncertainty in radiative forcing estimations.

Develop aerosol models (preferably coupled models) such as GCMs in order to delineate aerosol and pre-cursor gas influence on weather and climate through their modulating effects on radiation changes. For this purpose, we need good Parameterization (Super) Schemes and Data Assimilation Techniques. Sensitivity studies should also go on for continuous model improvements. Boundary-layer processes (e.g., entrainment), phase (external versus internal mixing), composition (hydrophilic versus hydrophobic), latent heat release by clouds and complete chemistry (including nitrogen) need to be incorporated in the models.
As the existing research programs are continuing and new proposals coming in, it is hoped that the complex physico-chemical and radiative characteristics of aerosols, trace gas species are better understood, and observing techniques are further improved in the years to come to bring the field fruition.


P. C. S. Devara

President, IASTA
Editorial Board
Dr Sagnik Dey
Asst Professor
CAS, IIT Delhi
sagnik@cas.iitd.ac.in
Dr P. C. S. Devara
Ex-Scientist and
Advisor IITM, Pune
devara@tropmet.res.in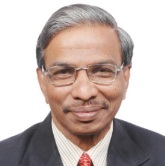 Dr A Jayaraman
Director
NARL
jayaraman@narl.gov.in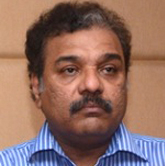 Dr B. K. Sapra
Head, E&BDS, RPAD
BARC
bsapra@barc.gov.in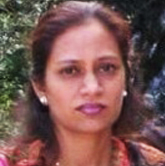 Publish Your Article
Research articles, technical papers news items, brief communications are invited from students, researchers and industry partners
Submit Contents Online
http://www.iasta.org.in/share.asp
Send a Printed Copy
Contact the Editorial Office
Editorial Office
Centre for Atmospheric Sciences Indian Institute of Technology Delhi (IITD)
Hauz Khas, New Delhi
110 016
Phone: +91-11-2659-1315
Fax: +91-11-2659-1386
E-mail: sagnik@cas.iitd.ac.in
Website:
www.iasta.org.in
© 2013 Indian Aerosol Science and Technology Association