IASTA 2014 Conference
A Brief Report
IASTA-2014, the biennial aerosol science and technology conference of Indian Aerosol Science and Technology Association was organized in Varanasi, India in the green campus of Banaras Hindu University. The conference brought together researchers, students and technologists in one platform to discuss recent advances in various fields of aerosol science and technology over three days (November 11-13, 2014). The theme of the conference was "Changing aerosols in changing climate: Impacts on monsoon and glaciers". 193 extended abstracts, 11.5% higher than the previous IASTA Meeting, were accepted after peer-review by the technical program committee. The aims of the IASTA-2014 were as follows:
To discuss the development of Indian Aerosol Science and Technology on a common platform




To encourage exchange of data and views in the field of aerosol science and technology




To contribute to the development of aerosol science in India




To discuss the possible collaborations and networked efforts within the Indian subcontinent
Prof. S. K. Dash (IIT Delhi) gave the key-note address. Besides the contributed papers, six invited talks summarized the recent advances and highlighted the future needs in four important sub-disciplines of aerosol research. Prof. Y. S. Mayya (IIT Bombay) presented an overview of nucleation modelling of nano-particle formation. Prof. P. C. S. Devara (Amity University, Haryana) discussed about aerosol-rain-climate interaction in India.
Prof. S. N. Tripathi (IIT Kanpur) summarized the observational studies that are being carried out at IIT Kanpur to understand the role of carbonaceous aerosols on the regional climate. Dr. Sachchidanand Singh (NPL Delhi) highlighted the issues regarding aerosol direct radiative forcing estimates over India. Dr. S. Suresh Babu (SPL, VSSC) talked about the potential impact of aerosols on Himalayan glaciers. Prof. R. Baskaran (IGCAR) presented the studies on atmospheric dispersion of aerosols for impact assessment.
The conference attracted large participation from the industry, where several state-of-the-art instruments were exhibited. The list includes - Alfatech Services representing Grimm Aerosol Tecnik, GmbH, TSI Instruments India Pvt. ltd. representing TSI Incorporated, USA , Tesscorn Systems India Pvt. Ltd. representing several companies (e.g. Cambustion Ltd., UK; Digitel Elektronik GmbH; Droplet Measurement Technologies, USA; Ecotech Pty Ltd., Australia; MSP Corporation, USA; Palas GmbH; Sunset Laboratory Inc., USA), Mars Bioanalytical Pvt. Ltd. representing Aerodyne Research, USA, M&G Analyzer Systems representing BGI and Magee Scientific, USA, and AMSH Product Line Pvt. Ltd., India.

One of the highlights of the conference was award distribution ceremony to encourage participation of young students. In the "Platform presentation" category, Ms. Lakshmi, N.B. (SPL, VSSC) and Ms. Hema P. Aswathy (IIT Madras) bagged 1st and 2nd prize, respectively. The 3rd prize went to Mr. Sourangsu Chowdhury (IIT Delhi). In the "Poster presentation" category, 1st prize went to Ms. K. Satinder (NEERI), while the 2nd and 3rd prizes went to Mr. Sushant Das (IIT Delhi) and Mr. Anand Kumar (IIT Kanpur).
Remote sensing of aerosols: Research gaps and needs in India
Sistan Basin in eastern Iran: A major dust source for south Asia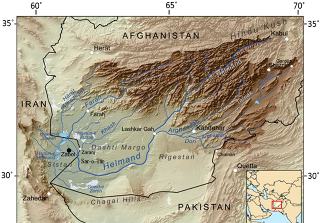 Particles responsible for discolouration of the iconic Taj Mahal identified
Agricultural yield loss in India by short-lived climate pollutants
Call for Nominations: Asian Young Aerosol Scientist Award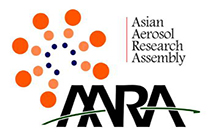 Forthcoming Events
Cover Image: Seasonal (JJAS, 2001) mean wind velocity (ms^-1) over Sistan and surroundings via RegCM4 simulations at 00:00 GMT (LST=GMT+3:30) with the underlying topography. (Courtesy: Reproduction by Kaskaoutis et al., 2014a)
© 2015 Indian Aerosol Science and Technology Association